• Baby Easter Outfits • Good Egg Romper • Mini Me Romper • My 1st Easter • Sustainable Easter Outfits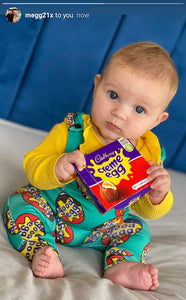 We love Easter as it's a time for family, friends, and yes, easter egg hunting. And what better way to celebrate than by wearing fun, colourful outfits? We know your little hatchlings love to dress up and embrace the festive feeling of easter.
We have been busy for a few months behind the scenes to bring you some unique baby easter outfits. They even got shared on the 'Mums to Be' Facebook page and it went viral! Read on to find out more.
---
• Childrens Boutiques • freckles and daisies • unisex newborn clothes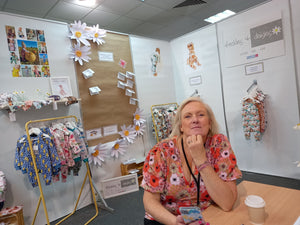 The Biggest Week So Far In F&D History, 'Pinch Me Moments' At Indx Kidswear Show
On July 3-4th we attended Indx Kidswear show based in Birmingham.
Indx is the biggest Children's show in Europe and Childrens Boutiques come looking for new brands to stock in their beautiful shops. This was our opportunity to showcase F&D, in that we are a 'Children's Clothes UK brand' making Clothes Kids Love here in the UK. There were over 150 exhibitors form all over Europe who came to showcase their brand, so we were now showcasing our range alongside some truly great big brands!! Wow!!
---
• freckles and daisies • newborn clothes uk • unisex newborn clothes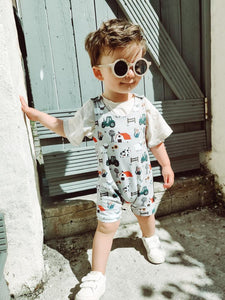 Behind the seams at F&D! Infant Rompers are perfect for summer adventure.
Summer is 1 of our favourite times of year at F&D! Why you ask?
We always get so many pictures of your little ones in their rompers on their adventures in the Sun, in the Sand or by the sea. Summer allows me to be super creative with our prints and infant romper styles to ensure they complement your summer adventures and keep your children cool.
Read on for recommendation's this summer on our favourite campsites, how to style a perfect rompers look and why rompers are the perfect outfit for adventure this summer. 
---
• cute newborn outfits • newborn clothes uk • newborn first outfit • unisex newborn clothes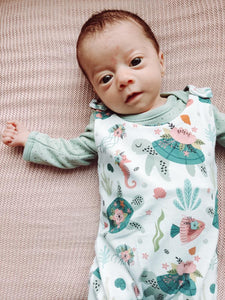 I am Andrea the face of Freckles and Daisies, it's my birthday today and I am 48 years young! (I sometimes forget) I am super proud to be writing my 1st ever blog before I go for a pub lunch with my family and logan our energetic Jack Russell (ok he can be noisy)! I started my little business in 2014 on the kitchen table around screaming kids and now we make incredible newborn outfits and children's clothes- I love with a passion creating clothes kids love and I love being a mum to my 2 little angels Finlay 11 and Mabel 10.
My Inspiration
My inspiration and creative nature came my mum (click title to read on).